La Bastide aux Bois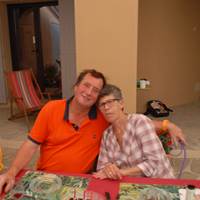 Guy HUGUET
Discover a small paradise "La Bastide aux Bois" ... In Provence in the hills of Nyonsais just 5 minutes from Nyons small town of Provence very much alive, where you will find restaurants, museums, oil mill, lavender distillery ...

We have chosen for our charming cottages cottages simple decor, fresh and rustic, inspired lights and South pigments.


In nature a large pool of 5x12 meters, the water is heated, the temperature fluctuates between 25 and 28 ° we opted for a pool filter with catalysis salt, water is much softer, chlorine c is so rude !!! ... No more allergies and red eyes ...

You will stroll on foot or mountain bike in the vineyards, olive groves, lavender fields of sight ...
Beautiful place, ideal to relax here and there in the pine forest Brazilian hammocks and chairs to the best views you can enjoy lounging and relaxation.


Your Comfort, Our Services